Using video in your sales cycles is the best way to expedite the sales process, build better relationships, and respect your prospects' time.
Would you rather read a long-winded plain-text email or receive a thirty-second video message delivering the same information while also seeing the face of the person messaging you? Many people prefer video because it is easier to consume information via video rather than text. According to WordStream, viewers retain 95% of a message when they watch it in a video compared to 10% when reading it in text. Using sales videos has proven to be an incredibly effective way to increase open rates and keep your company at the forefront of your prospects' minds.
Video in an email leads to 200-300% increase in click-through rates, as determined by HubSpot. Statistics like this cannot be ignored – which is why we are going to tell you all about how you can use video in sales emails.
Table of Contents
1.0 Making Video for Sales Emails Easier
1.1 Try Our Sales Video Platform
2.0 Benefits of Using Video in Sales Emails
2.1 Quicker Consumption of Information
2.2 Put a Name to Your Face
2.3 Personalized to Your Prospect
2.4 Great First Impression
2.5 Stand Out in the Inbox
2.6 New Spin on Traditional Cold Call Messaging
2.7 Better Data Tracking
3.0 Best Practices for Sending Sales Videos in Emails
3.1 Get to the Point
3.2 Emphasize the Important Information
3.3 Use a Compelling CTA
3.4 Use the Subject Line Wisely
3.5 Use the Body of the Email to Your Advantage
3.6 Enjoy Yourself
3.7 Review Your Video
4.0 Other Ways to Use Video in Email
Making Video for Sales Emails Easier
Sending sales videos via email can be cumbersome if you do not have a sales video platform. You may run across issues such as an unattachable file sizes, lack of data tracking, or spam filters. This can be easily remedied by using a video sales email tool like SalesMail. This app allows you to record a video message, compose an email with an automatically embedded GIF preview, and send it to your prospect in a few simple clicks--all while tracking real-time analytics of these sales video messages.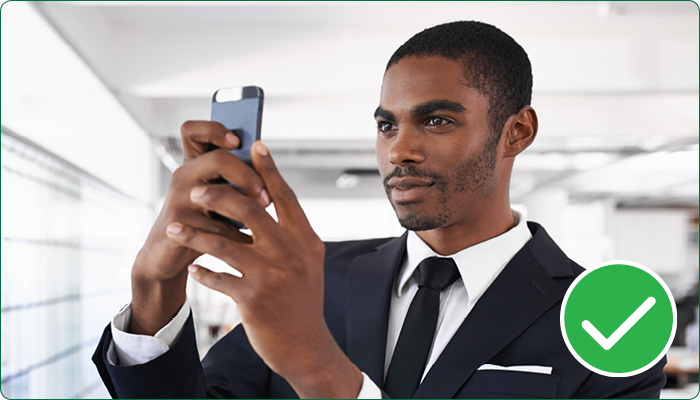 Benefits of Using Video in Sales Emails
1. Quicker Consumption of Information
As we have mentioned, video is a more consumable method of communication. Using video is the best way to keep a prospect's attention for a meaningful amount of time. If you want to respect your potential client's time, then sending a clear and concise video message is often the most efficient way.
2. Put a Name to Your Face
Using a video in your sales email will give your prospect a sense of who you are without having met you in person yet. This is a fantastic way to get a face-to-face experience when you cannot be there in person. Video instantly humanizes you and leaves little room for miscommunications when prospects can hear your inflections, see your face, and understand the overall message you wish to communicate. If you're looking to quickly build trust, this is the way to go!
3. Personalized to Your Prospect
According to Planable.io, personalized videos have around 16x higher click-to-open rates and around 4.5x increase in unique click-throughs. Using a video in your sales email that is personalized to that particular prospect will make them feel special and will be beneficial to your sales proceedings. You can personalize your prospects' videos in many ways, so get creative! A simple place to start is mentioning their name, title, company, industry, or location. Other, more specific personalized details will go a long way to endearing you to your prospect.
4. Great First Impression
When you are in the business of building relationships to garner greater sales, a good first impression is everything. How can you ensure that you are making a stellar first impression through an email? Use a video, of course. As we have discussed, using a video puts a face to your name and allows for greater personalization of your sales emails to your prospect. These elements are a great way to make your prospect feel special and thus make your first impression more powerful.
5. Stand Out in the Inbox
If you want to cut through the noise and gain greater inbox visibility, video is your best bet. With the use of a video sales email tool that embeds a video preview in the form of a GIF, your prospect's attention will be drawn to your sales email. This is a huge improvement over plain-text emails or even sales emails with static images in the body. Additionally, this is more effective than simply attaching a video because the GIF is in the body of the email playing a dynamic preview of your video. Videos sent as attachments are usually too large to send, and they can also appear suspicious to your recipients.
6. New Spin on Traditional Cold Call Messaging
Let's face it, cold calling is awkward for all of us. This can be remedied by skipping the awkward back and forth by getting straight to the point with a video message. It is refreshing for prospects to receive messaging through a new medium – especially when they are accustomed to seeing the same kind of emails and messages over and over. They will be pleasantly surprised to see a video outreach rather than a cold call or plain-text email. And remember, it's harder to say "no" to someone's face!
7. Better Data Tracking
One of the biggest downsides of attaching a video to a sales email is the inability to track when, where, and how many times your sales video was viewed. With a video sales email tool like SalesMail, you can track all of those things as well as CTA button clicks, comments, and reactions. This information is crucial to a salesperson because it informs how they should proceed next in the sales process.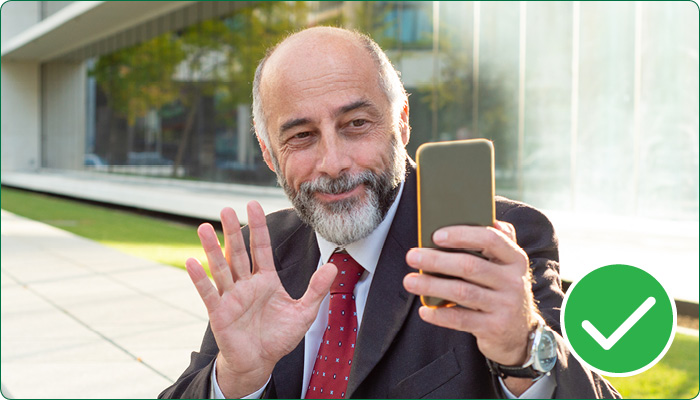 Best Practices for Sending Sales Videos in Emails
1. Get to the Point
The ideal length of a sales video is thirty seconds to two minutes. While you want to introduce yourself, make sure you are leaving time to communicate your most important points. Extra information will be distracting for your prospect, so keep it concise!
2. Emphasize the Important Information
In the same vein, make sure you are emphasizing the important information. If there was one piece of information that you want your prospect to remember, it should be repeated at the end of your message as well as in the copy of your sales email. This will serve as a reminder for your prospect and make them more likely to remember it.
3. Use a Compelling CTA
In a basic sales email, a captivating call-to-action is essential. This is no different in a sales video email. In fact, your CTA is more likely to be effective if you are calling your prospect to action through the video medium. To learn more best practices for creating compelling call-to-action buttons, check out our article here.
4. Use the Subject Line Wisely
When drafting a sales email, the subject line is crucial real estate. The subject line provides the all-important introduction to your sales email. Make sure you are including the word "Video," so your prospects know that they are receiving a personalized video from you, not just a plain-text message.
5. Use the Body of the Email to Your Advantage
Like the subject line, the body of your video sales email is important. While the video message is the most important aspect of the email, you cannot ignore the opportunity that the body text provides. This space is perfect for reinforcing the main idea of your video message. For example, if your CTA is for your prospect to visit your website, this is where you prompt them to do that. Use this space to pull out the most important information from your video and emphasize it. As we have discussed, this repetition is great for keeping you top of mind with prospects.
6. Enjoy Yourself
Have fun! When you are visibly enjoying yourself in your sales video, your prospect is more likely to connect with your message. You should smile, be upbeat, excited about what you are talking about, etc. All of this will humanize you more and thus make your messaging more successful.
7. Review Your Video
Before you hit send, review your video, ask a coworker to review it, and then double- check your video one last time. Make sure that every element of the video is positively contributing to the message you are trying to deliver. Is the background clean? Is the lighting good? Are your clothes appropriate? Overall, you should be answering the question, "Does this video make a good impression of myself as well as the company I am representing?" If the answer to all of those questions is "yes" then hit send!
Other Ways to Use Video in Email
By now we know that video is great in sales emails, but what about for other messaging? Here are some other areas where video emails are successful:
Employee shout-outs

Testimonials

Virtual tours

Team communications

Connecting with referral sources
We hope this blog post was beneficial! If you enjoyed this article, then check out some of our other blog content on using video in email.
For more information about SalesMail, or to learn some best practices on utilizing video mail in your sales process, click here: