The work of a salesperson is not easy. As the world becomes more technologically robust, traditional sales methods are becoming obsolete. In our view, salespeople must continually adapt and use the best current tools at their disposal to generate and convert leads. Today, we have outlined five tools every salesperson needs in their arsenal and which specific applications we recommend.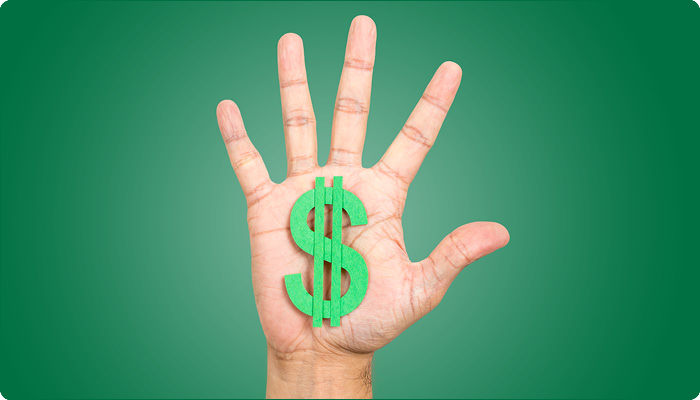 Video Messaging App
If a picture conveys a thousand words, a video conveys one hundred times that many. Video is one of the most powerful tools a salesperson has at their disposal. With a video messaging application, you can reach out to your prospects and clients with a personalized video message that engages the recipient in a way that is far superior to traditional email or phone messaging. There is no better way to stand out from competitors!
Our Pick:
SalesMail is a video messaging application for iOS, Android, and desktop. This app allows you to record a video message, compose an email with an automatically embedded GIF preview branded to your company, and send it to your prospect in a few simple clicks—all while tracking real-time analytics of these sales video messages. We love SalesMail because it is effective, easy to use, and multifunctional across devices.
Appointment Scheduling Platform
Sometimes, the hardest part about being a salesperson is scheduling time to meet with your prospect. Using appointment scheduling software can be a huge time saver. You can send your prospect a link to the scheduling software where they can view your availability and pick a time that best suits them. This reduces unnecessary correspondence, speeds up your sales cycle, and makes the process easier for your prospect.
Our Pick:
Calendly is "your hub for scheduling meetings professionally and efficiently, eliminating the hassle of back-and-forth emails so you can get back to work." This software sends fully automated emails to you and your clients notifying and reminding them of meetings scheduled with the platform. We think Calendly is great because it is timely and easy to use.
Video Conferencing Software
Many businesses function as part of the global economy; therefore, many salespeople are also operating on a global stage. Most sales take place across states, countries, and even continents. Because of this, the need for video conferencing software has long been a necessity for salespeople – even before the COVID-19 pandemic. Being able to meet face-to-face with a prospect is pertinent for establishing a meaningful relationship, which is crucial in closing a sale. For times when you cannot be there in person, video is the next best thing.
Our Pick:
Microsoft Teams is a video conferencing and team communication software. It is available as its own application or as a part of the Microsoft Office 365 Suite. We enjoy Teams because of its connectivity to other Microsoft apps, chat features, document sharing capabilities, as well as its engaging video conferencing features.
Customer Relationship Management (CRM) Software
As a salesperson, customer relationship management (CRM) is essential. CRM allows businesses to cultivate relationships with their prospects and customers that ultimately build trust, loyalty, and profits for the business. CRM software provides a comprehensive platform for businesses to store and track data about leads, prospects, and clients. This is an especially important tool for salespeople to stay organized, document correspondence, and schedule tasks for the next steps in their process.
Our Pick:
Zoho has many applications for sales and marketing professionals. Zoho CRM allows you to record and track your suspects, prospects, and clients throughout the entire sales process. Use Zoho to track performance metrics, collaborate with other sales team members, and create automated tasks for your sales process. It is because of these features that we recommend Zoho CRM.
Social Media Management Software
"78% of sales people using social media outsell their peers" (Brevet). Whether you are a sales executive in the B2B or B2C space, having an engaging social media presence is crucial. With the growth of social media influencers driving sales for many companies, we believe that salespeople should adopt similar "influencer" tactics to enhance their notoriety on social media. By committing to a quality and consistent social media presence, salespeople can more effectively stand out from competitors and generate more leads. Using a social media management software can help plan and track the success of your social campaigns.
Our Pick:
Hootsuite is a social media management software that is available on desktop and smartphone. This software allows you to schedule and publish across many social platforms, monitor engagement and data, create advertisements, and analyze social post performance. We like Hootsuite because it has a very user-friendly interface, great data output, and consistent and reliable scheduling capabilities.
The list of tools that could benefit a salesperson is vast and we certainly did not cover them all. However, we think these five tools are a great start to building a high-functioning tool kit that will help jumpstart your successes in your sales process.
Let us know which tool you are most excited to try!