Multi-Clip is one of SalesMail's most popular features.
This feature allows you to automatically combine multiple clips into one SalesMail to create the perfect video for your recipient. Multi-Clip videos are recorded individually, then automatically blended together for your final SalesMail!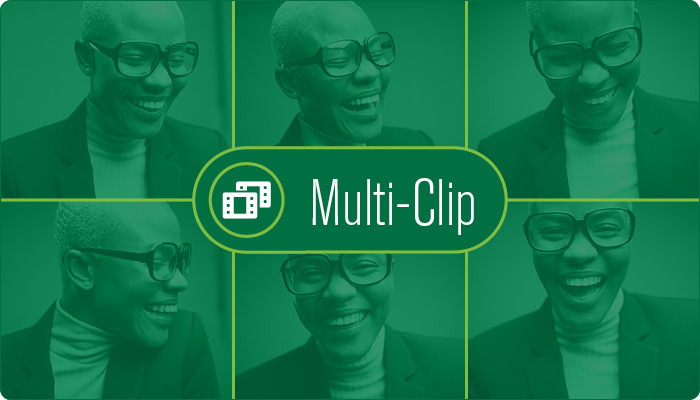 With Multi-Clip, you'll captivate prospects' attention, close deals faster, and gain more control over the videos you record. Even better, you can still use your other favorite features like the Beauty Filter and Camera Flip while capturing a multi-clip SalesMail.
This feature is great for virtual tours, multi-location shots, or any time you want to capture multiple clips in one SalesMail video.
Let's dive into six videos we suggest you make using the Multi-Clip feature today!
Jump Right to It!
Virtual Tours
Multi-Clip is perfect for virtual tours! You can quickly record individual clips of the different areas of your community right within the SalesMail app, then automatically combine the clips into one video.
(Bonus: you can save this video as a SalesMail "favorite" to re-use anytime you want to share a community tour with a prospect.)
By sending virtual tours with SalesMail, you can add touches of personalization that will help you stand out from your competitors who are not doing the same!
Here is a great example of a virtual tour recorded with SalesMail!
Employee Introductions
Employee introductions are a great way to greet new hires and new residents. By using video for these introductions, you can easily and effectively build strong, personal connections right off the bat!
Want to introduce multiple staff members in one SalesMail video? Multi-Clip is perfect for just that! You can record small snippets introducing your personnel to your recipient.
You can also use Multi-Clip to introduce yourself. Whether you've got a lot to say, a lot to show, or just want to break up each thought, Multi-Clip is perfect for employee introductions!
Here is a great example of an introductory video created with SalesMail!
Tradeshow Marketing
Marketing for tradeshows involves a lot of strategizing and planning. When you are competing against virtually every other exhibitor for face-time with attendees, you need to do something to stand out.
Creating a video message with SalesMail is a perfect differentiator! Using Multi-Clip you can walk your recipients to your booth, give them tours of your space, announce show specials, or relay any other tradeshow communications you wish to employ!
This type of video is great for both email blasts and for your social media.
Check out this fantastic SalesMail video created on the floor of a tradeshow!
Move-Ins
The move-in process can be stressful for both residents and staff alike. You can ease your new residents' worries by sending them move-in welcomes, updates, instructions, and more!
Using Multi-Clip will allow you to capture many facets of the move-in process and experience, all conveniently contained in one short video.
Feel the warmth of the move-in welcome in this SalesMail!
Community Updates
Maintaining a great relationship with your residents is imperative for creating a space they want to live in for a long time. Whether you are providing general updates, planning an event, or summarizing past events, using SalesMail is the right way to deliver that information. With Multi-Clip, you can capture lots of footage and information to share with your residents!
Check out this fun event captured with Multi-Clip!
Team Communications
Got lots of information to share with your team? Send a SalesMail! Is it more information than you can deliver in one take? Use Multi-Clip!
By breaking your message into smaller segments, you can cover all the important information you need to in a way that is clear and concise.
Watch this video to see how to communicate clearly with your colleagues via SalesMail!
To see more ways to use SalesMail head over to SalesMail.com!