Dealing with turnover in staffing is a frustrating process for any company. From awareness about open positions to contacting potential candidates, recruiters must always be thinking of new ways to make their company stand out from their competition.
When viewers retain 95% of a message when they watch it in a video, compared to 10% when reading it in the text, video should be the avenue for differentiating yourself and your open positions!
Keep reading for three suggestions on bringing video into your staffing process!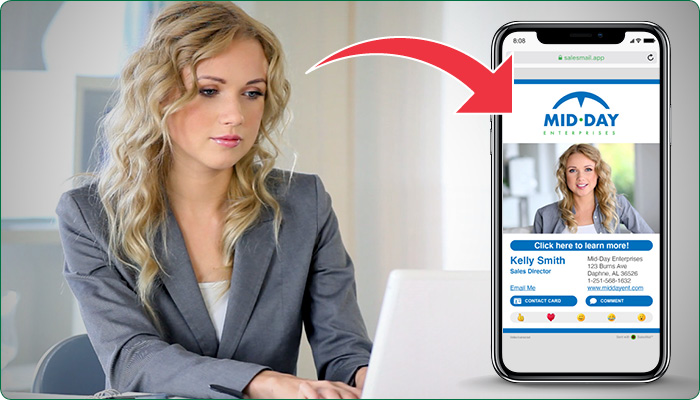 Promoting Your Company and Available Positions
Using video to promote your company environment is a great place to begin in the recruiting process. In these videos, you want to show what it is like to work at your company. You should conclude these videos with a call-to-action (CTA) that directs the viewer to more information about your available positions. This is a great way to build affinity for your company, its culture, and employees. Here are some prompts for videos you can create:
Promote hiring event

Feature company culture

Highlight diversity in workplace

Employee testimonials

Showcase work/life balance
Personalizing the Application Process
Video can make the actual application process much more engaging and personalized for the recruit. If your applicant is in the process of applying to many companies, sending a video message will allow your company to stand out amongst the competition.
Not only this, but video messages will humanize the hiring process and make the recruit feel more comfortable with you and your company. Here are some prompts for messages you can send during the application process:
Personalized job description

Thank you for applying and next steps

Congrats on offer/acceptance

Career growth opportunities

Highlight benefits - actual employees share their favorite benefit
SalesMail can be a great resource for sending these video messages during the application process. Click the CTA below to learn more about how you can send personalized video messages in just a few simple clicks!
Preparing New Employees for the Position
Training new employees is a major part of staffing that presents challenges for many companies. Video can be a great tool to offset some of the labor involved here. With short educational videos, your new employees will have a bank full of resources that will help them to learn how to do smaller tasks in their new role. Not only is this a convenient and easily-accessible resource, but it will help your other employees stay on task, rather than spending too much time educating new staff members.
Note, these videos should not completely replace one-on-one education, as that process is essential for building interpersonal relationships within your workplace.
Here are some educational video ideas that will not take away from the bonding potential of in-person training:
Welcome/introductions

Email/inbox setup

Team communication expectations

Housekeeping items for office space

Simple product/service breakdowns
Summary
As we have discussed, the staffing process can be difficult for both companies and candidates.
Implementing videos into your staffing process from start to finish will not only differentiate you from your competitors, but also make your candidates feel more comfortable during the staffing process.
To easily start incorporating video, try a video mail platform like SalesMail! With this software, you can send personalized video messages to your potential new hires. SalesMail could be the game changer your company needs!