Contrary to popular belief, email is not dead!
In fact, based on surveys led by the Channel Preferences Survey, 91% of people access their email at least once per day. Given this, marketers would be crazy to disregard the strategic advantage of email marketing.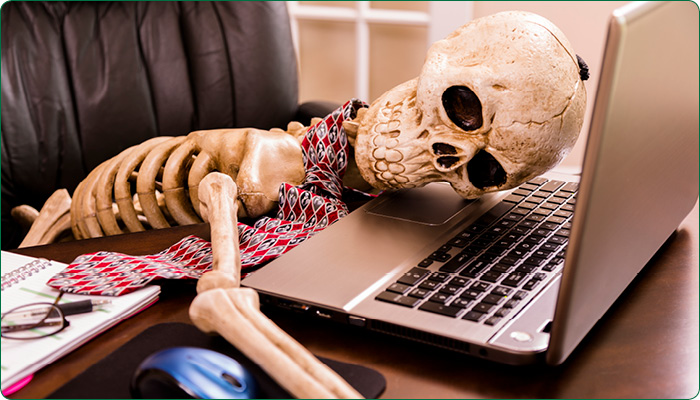 So, what are you doing wrong in your email campaigns?
According to an analysis by HubSpot, there are seven key reasons why your email marketing is ineffective:
You're sending too many emails (

i.e.

spam)

Your

audience has no idea who you are

Your emails are unengaging

Your customers opted-in for one email – not many

Your emails are not personalized to your prospect

Your emails are not mobile-device friendly

You aren't listening to feedback and concerns from

your

audience
For a more in-depth analysis of these issues, check out HubSpot's article here!
What is our solution for re-vamping the email marketing game?
Video Email Marketing!
Using video in email marketing has revolutionized the way we think about and plan email campaigns. By introducing a video into your emails, you are introducing a new medium that will break up the monotony of text and images. A personal, video message could be the key component to break through an executive's filters and grab their attention. There is no other medium that can quickly and effectively communicate your message than video!
Here are some key statistics for how video in email increases campaign effectiveness:
So, how exactly will video email marketing help you?
Let's discuss the major, practical benefits for implementing this strategy. Using video in your email campaigns will immediately build your brand awareness. It gives your audience a chance to learn who you are – putting a face to the name, so to speak. There will be less room for miscommunications when your customers can hear your inflection, see your face, and understand the overall message you wish to communicate. Not only this, but by communicating via video, you'll likely save time over trying to draft an email that is engaging and genuine. This penetrating marketing tool will allow your messages to stand out in your client's inboxes rather than being lost to the sea of black and white. The movement of a video preview or GIF will pull attention right to your message.
What does this look like in practice?
Use-Cases
Let's look at a few examples of how some industries use video in their email marketing!
Senior Living:
Video in email is an incredible tool for the senior living industry. The possibilities for video emails are open but not limited to virtual tours, sales process updates, family engagement, amenity overviews, employee recruitment, and much more. In an industry that demands high levels of attention and care, establishing a personal connection with prospects is crucial and video in email is a perfect way to do just that.
Recruiting and Staffing:
Video in email gives recruiters and staffing personnel the chance to skip the hassle and stand out immediately against their competing recruiters. Candidates are more likely to see the culture and story of a company they are considering through video. It is an ideal way to make genuine connections and start building interpersonal relationships with applicants.
Real Estate (Commercial and Residential):
For commercial real estate, video allows for leasing agents to give immediate initial responses to inquiries. This personal touch can shorten the sales cycle and help keep occupancy high in competitive regions.
For residential real estate, using video in email provides a distinct competitive advantage, allowing realtors to differentiate themselves from their colleagues at the outset of the sales process. They are more likely to stand out in the inbox – especially when the emails are coming from their personal address.
Direct Sales and Business Development
By using video in email, those in business development can expand their organization's reach into new markets. With a more eye catching medium, they stand out against their peers, have better brand exposure, and position themselves as more relevant in highly competitive industries.
Dos & Don'ts for Using Video in Email
Dos
Put "Video" in the subject line so recipients don't assume it is spam

.

Keep your videos short! The forty-five second to two

-minute

range is optimal

.

Add personal touches (such as their name, company, something you've talked about previously, etc.) to make recipients feel valued

.

Add a call to action (CTA) to prompt your prospects on what to do next

.
Don'ts
Do not use "Click here" types of phrases because

it may be filtered out as spam

.

Avoid using too many exclamation points

.

Do not send to multiple recipients in the same company. It will be considered a spam attack by

their

email firewall

.

People don't like auto play from emails

; consider embedding a GIF of the first few frames of the video, then redirect to the actual video.
SalesMail
SalesMail is a market-leading branded video messaging application that allows you to instantly record personalized video messages that you can send via email, text message, or through any of your other favorite messaging apps. With SalesMail, you instantly build trust, develop great relationships, and get responses faster. Here are a few more key reasons SalesMail is a hit for video email marketing:
Improve open and clickthrough rates

Generate more conversions

Expedite the sales cycle

Get face-to-face when you can't be there in person

Real-time reporting and analytics

Personalized to your brand

Instant comments and reactions
As we have discussed, differentiating yourself from your competitors is the key to running an effective email marketing campaign. By using an intuitive and easy-to-use app like SalesMail, you can expedite the process and get a leg-up on your competition quicker. For more information on SalesMail go online to www.mysalesmail.com/.
Once you try out video in your email marketing, you'll never again think email is dead!