By 2022, online videos will make up more than 82% of all consumer internet traffic — fifteen times higher than it was in 2017.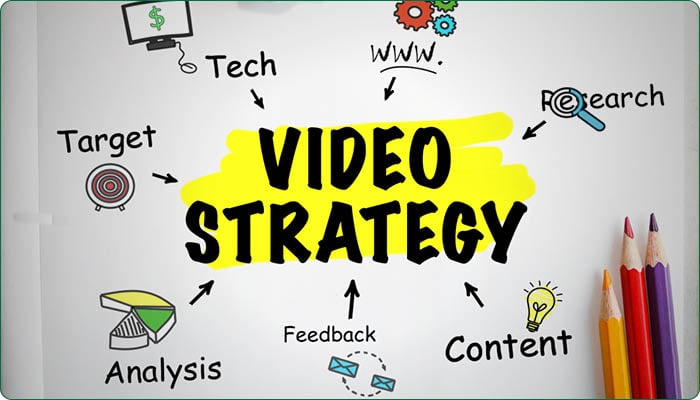 Creating a video marketing strategy that is informed by data and analytics is imperative for maximizing the resources you allocate to this area of your business. But, with metrics like clicks, views, watch-time, etc., it can be difficult to know where to begin.
If you're looking for a clear direction for building a video strategy, consider the following categories and metrics to refine and guide your strategy moving forward.
We have found that creating a video strategy can be simplified by breaking it down into three major components: email, social, and web-based videos.
Keep reading as we dive into the details of data-driven video marketing for each of these components!
Email
Sales teams that use videos in their emails get a 26% increase in replies.
Incorporating video into your email marketing is a rising strategy for most companies. Email recipients are tired of seeing the same old basic emails that lack creativity and motion. Adding video to your emails diversifies your content and engages your recipients more effectively.
But what metrics should you be tracking to gauge the effectiveness of your video mail messages?
First, we can consider the standard email-effectiveness metrics (opens, click-through rates, unsubscribe rates, etc.). Let's look at the data!
Did you know, adding video to emails can:
increase open rates by 19%,

increase click-through rates by 65%, and

lower unsubscribe rates by 26%!
This data proves that incorporating video into your email marketing is a worthwhile initiative.
Now, let's consider how we will track the metrics of those individual video messages sent via email.
With a video messaging platform like SalesMail, you can track the individual opens, views, call-to-action (CTA) clicks, reactions, comments, and so much more for every video email you send!
Even better, SalesMail will also optimize your most effective time to send a video mail message via the Money-Making Hours functionality!
Optimizing your email video marketing strategy can be made effortless with a video messaging platform.
Looking to evaluate which video messaging platform is right for you? Click the CTA below to learn what five questions you should be asking!
Social Media
Video posts on social media get 48% more views.
By now, nearly every marketer knows that videos on social media drive the most engagement. Compared to plain-text or image-based content, videos on social media get at least double the engagements!
So what metrics should you be tracking to gauge the effectiveness of your videos on social media?
First, you'll need to determine what your social media goals are. Do you want to increase impressions? Engagement? Followers?
Consider the following metrics common to nearly all social media platforms:
Impressions.

The number of times any user saw the post.

Reach.

The number of unique users your post was shown to.

Engagement.

The number of interactions with your post (clicks, likes, comments, shares, saves, etc.).

Average video watch time.

How long users watched your video.

Views.

Most social networks* consider a view to be three seconds.
*LinkedIn considers a view to be two seconds of watch time and YouTube considers a view to be thirty seconds of watch time.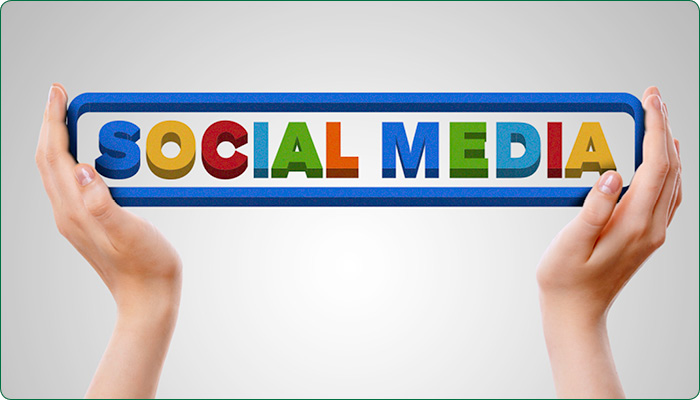 Once you have determined your social media goals, you can begin to apply a video marketing strategy with them in mind. Then you can assign a few of the above-listed metrics as your key performance indicators (KPIs).
For example, if the goal of your social video strategy is to increase brand awareness, you'll want to pay attention to impressions and reach. If your goal is conversions, then you'll focus on clicks to your landing page. If your goal is building a loyal and engaged audience, then you'd monitor likes/comments/shares.
Regardless, videos are prioritized by most social media algorithms. Therefore, by the nature of the platforms, implementing videos will increase your impressions, reach, engagements, etc.
However, it is important to consider the cross-platform functionality of your videos. A video that works well on TikTok might not fare the same on LinkedIn. For example, 80% of videos on LinkedIn are viewed with the sound off – which is why 70% of videos designed for silent viewing (with texts or captions) are more likely to be watched until completion. The same cannot be said for TikTok, YouTube, or even Instagram.
Take a look at this comprehensive guide from Hootsuite for a more detailed look at the best video content for each individual social platform.
Looking for more ways to improve your social media content? Click the CTA below to learn some tips for taking your social media engagement to the next level!
Web
Eight out of ten people have purchased an app or software after watching a brand's video.
Including video content on your website is a must! In fact, these web-based video stats might blow you away:
96% of people have watched an explainer video on a company's website to better understand or learn about a product or service.

84% of people say that watching online videos of brands has convinced them to buy a product or service.

86% of people say they want to see more video content by brands. Of these, 36% prefer more educational and explainer videos.
[Wyzowl]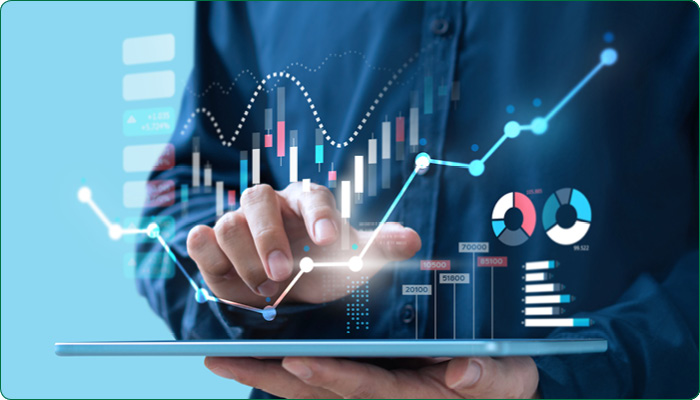 Incorporating videos on your home page, landing pages, resource pages, etc., can elicit drastic changes in your web page session lengths. Many marketers report seeing their average session durations jumping from 30-seconds to over 3-minutes after introducing a video on their home page!
In addition to "average session duration," you'll want to monitor these metrics to gauge the effectiveness of your web video approach:
Average time on page

Bounce rate

Exit percentage

Goal completions
(Want a deep-dive into website metrics? Go here.)
Equally important, here are some examples of places you can add a video to your website:
Homepage

. Introduction video to your company.

Product or Services Landing Page.

Explainer videos detailing the most important information about your products and/or services.

Testimonials Landing Pages.

Videos from clients praising your company and products.

Automated Responses.

Trigger video responses to inquiries/forms instead of plain emails.
Looking for more ways to improve your website by combining video with automation? Click the CTA below to learn how you can incorporate video mail into your marketing automation strategy!
Summary
Developing a comprehensive video marketing strategy is imperative for any company! Hopefully, this breakdown will help inform your video plans moving forward.
The last tidbit of information we will leave with you is this: Personalized videos are 35% more likely to retain viewers as compared to non-personalized videos. Therefore, when determining how you will implement a video strategy, consider how you can make it personalized (or at least feel personalized) to your recipient. This is certainly easier said than done, but we won't leave you to figure it out yourself!
Click the CTA below to schedule a time to talk with an expert on personalized video you can integrate into your email, social, and web strategies!