It's 2023 and personalized video marketing is more important than ever. But who has the time to record and send unique personalized video messages to every lead or customer? Wouldn't it be nice to sit back and have all your videos sent automatically? Of course, it would. That's where SalesMail comes in!
With our market-leading personalized video messaging application, SalesMail, you won't have to worry about recording hundreds of video messages anymore. Using a few key videos, you can simply set it and forget it!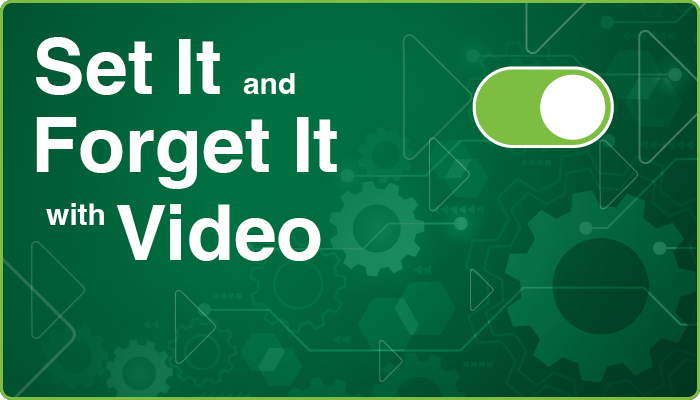 SalesMail for Email Automation
Drip campaigns via email can share useful content about your company, product, or trends in the industry to build trust and nurture a relationship with the prospect or customer.
Using dynamic content like video will boost user engagement and conversions. With predefined rules, you can trigger video messages via email based on the actions your prospects or customers take. These videos can be anything: sharing news, special offers, birthday or anniversary messages, and more.
With SalesMail, these messages are more likely to grab your recipient's attention and stand out in their inboxes. This is what a SalesMail looks like in the email inbox:
The smiling face, animation, and call to action will maximize the potential of your email nurture campaigns.
SalesMail for Web Automation
Using a SalesMail in your website automation is vital! Whenever a lead or client submits their information to your website, you have the perfect opportunity to automate a video response. Some examples include, but are not limited to:
Welcome messages for filling out a

Request for More Information

form

Thank-you messages for signing up for a

newsletter

Personal invitation to schedule a meeting after a

demo request
Instead of auto-replying with an automated plain text or HTML message, sending an auto-reply video message with SalesMail will personalize the process and make the lead feel more appreciated.
Not only this, but a video message will be more likely to stand out in their inbox. After all, personalized videos generate 16x higher click-to-open rates and a 4.5x increase in unique click-throughs!
If you're not already using video-based auto-replies on your website, now's the time to start.
SalesMail for Social Automation
SalesMail can play a huge role in how you respond to customers on social media. With auto-response technology afforded to business accounts on most social media platforms, you can automate a SalesMail video message instead of a plain text message.
See the example below: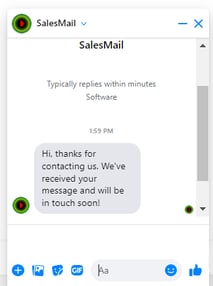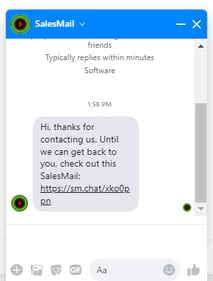 The first message leaves the recipient with nowhere else to go until you respond to their message. The second message, however, lets the individual further engage with you. Even better, it builds a more personal, humanized connection right off the bat.
With the right video message linked here, you can move your new prospect further down the decision-making funnel almost immediately!
More About SalesMail
SalesMail can be an indispensable tool to take your marketing automation to the next level. Make the most of your automation process by personalizing it with video mail! SalesMail allows you to easily add targeted video messages into automated workflows, fostering a more personalized approach to your marketing automation routines.
Here are a few more key reasons SalesMail is a hit for video marketing automation:
Improve open and clickthrough rates

Generate more conversions

Expedite the sales cycle

Get face-to-face when you can't be there in person

Real-time reporting and analytics

Personalized to your brand

Instant comments and reactions
Using SalesMail, you can get the right content, to the right people, at the right time.
Just set it and forget it!
For more information on SalesMail, visit www.salesmail.com!