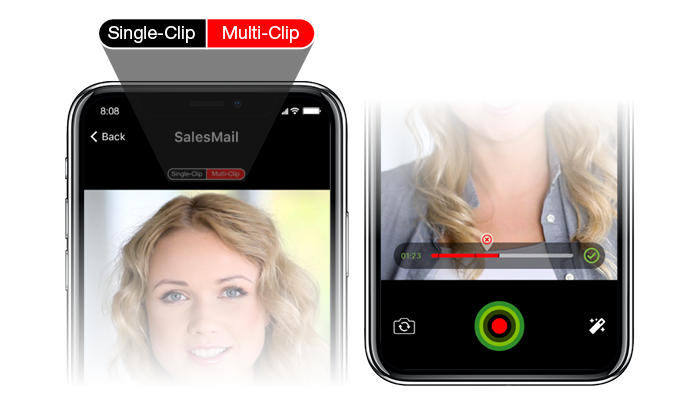 The highly-anticipated Multi-Clip functionality is finally here for iOS!
This new feature allows you to automatically combine multiple clips into one SalesMail to create the perfect video for your recipient. Multi-Clip is great for virtual tours, multi-location shots, or any time you want to capture multiple clips. Multi-Clip videos are recorded individually, then automatically blended together for your final SalesMail!
With Multi-Clip, you'll captivate prospects' attention, close deals faster, and gain more control over the videos you record. Even better, you can still use your other favorite features like the Beauty Filter and Camera Flip while capturing a multi-clip SalesMail.
Learn how to use Multi-Clip by watching the video down below!
Follow us on TikTok for more SalesMail Success Tips like this one!